Are you P I C K L E STRONG?
Regardless of your age, gender, size, disability or ability, you just LOVE PickleBall.
Bring your P I C K L E STRONG fun & passion to Every Game Every Time.
Playing, Promoting & Competing in the Fastest Growing Sport on the Planet.
- P I C K L E STRONG USA - Sponsored Athletes
- ZANE FORD - MORGAN BROWN -
NAPLES, FL
This section doesn't currently include any content. Add content to this section using the sidebar.
Team PICKLESTRONG Apparel
---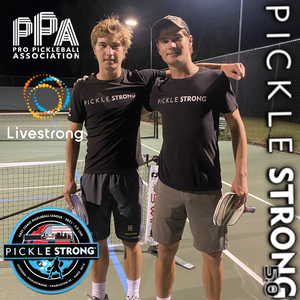 Livestrong & Picklestrong
Let's Link Together - All of our Pros, Players, Team Members, Coaches, Fans & even our competitors have banded together & committed to living PickleSTRONG & giving back to the community helping cancer survivors live a stronger & better quality of life after cancer. 
Join the TEAM Make a Pledge